Permanon Surface Protection
Permanon Surface Protection
Permanon is a brilliant 21st century surface protection that eliminates the need for buffing or polishing and is conveniently sold as a concentrate so that you buy less water and more protection.
Permanon utilizes waterborne nano-engineered particles of Silicium (14Si) that electrostatically bond to the surface being protected. There is no chemical or mechanical action to damage, or alter, the surface you are protecting. Permanon is designed to protect polyurethane topcoats and other solid surfaces such as glass, FRP, stainless steel, chrome, rubber, finished leather, granite, varnish, enamel, and solid surface products. Permanon protection will outlast any wax or oil based renewable surface protection and comes specially formulated for Aircraft, Yachts, Boats, Cars, Trucks, Interiors, Pool & Spas, and Glass.

Gold Line PSI+14 -For surface care and gloss with increased gloss level and high endurance.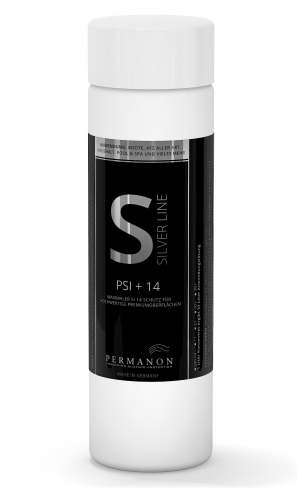 Silver Line PSI+14 - A true multi-purpose product, which can be applied on any solid surface.

Glass - Invisible surface protection for glass surfaces and mirror.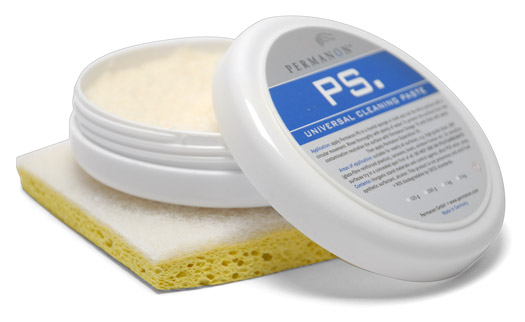 Universal Cleaning PS Paste - For stubborn and dried in soiling on sensitive & durable surfaces.

Super Matte - Leaves vehicles or equipment looking dull or matt and non-reflecting.